INTI Edu-Assist (West Malaysian students) - Diploma Programmes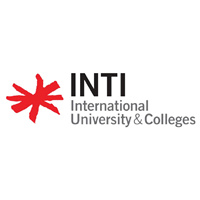 INTI Edu-Assist (West Malaysian students) - Diploma Programmes
TUITION FEE WAIVER OF
30%
| | |
| --- | --- |
| Location: | INTI International University & Colleges in West Malaysia |
| Course Level: | Diploma |
| Field of Study: | All except Diploma in Business Management |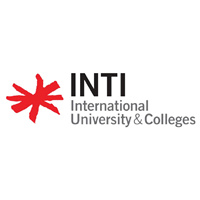 INTI Edu-Assist (West Malaysian students) - Diploma Programmes
TUITION FEE WAIVER OF
30%
INTI International University & Colleges in West Malaysia
All except Diploma in Business Management
Edu-Assist is only open to:
Malaysian citizens
having a household income (includes both working parents) of less than RM8,000 (West Malaysian students)
enrolled as full-time students at INTI
newly enrolled students. Progression students are not eligible
Only valid for new local enrollment at INTI International University, INTI College Nilai, INTI International College Subang, INTI International College Penang and INTI International College KL
Applicants are only entitled to ONE of the following awards, the one with the highest quantum will automatically apply:

INTI Scholarship/Bursary
INTI Edu-Assist financial aid
Any other financial aids/discount/Inaugural/Award Bursary by INTI

Edu-Assist is not valid for Master programs, Evening programs, Diploma in Business Management (DBM), and all Learning Simplified (LS) and Flexi Learning (FL)
Financial aid will terminate upon completion of normal prescribed study period of the programme, not including resit(s) and semester abroad programmes
Applicant can proceed with withdrawl prior to completion of the programme without need to reimburse INTI, but is responsible for settling all outstanding fees to INTI
Applicant is not allowed to withdraw any excess PTPTN funds from the student account without written approval from INTI
Quantum of financial aid under this scheme may vary from campus to campus, with participating programmes determined at the sole discretion of INTI
Up to 30% financial assistance on tuition fees
INTI Edu-Assist is a financial aid scheme aimed at enabling students to gain access to quality private higher education in Malaysia amongst INTI's network of university and colleges. It is a partial grant on tuition fees, offered to PTPTN loan recipients with the objective of minimising the out-of-pocket tuition fees that the students are required to cover.
Completed application form must be submitted with certified copies of:

birth certificate
parents' proof of income - last 2 years EA form/3 months salary slip and last 2 years' income tax form (Form B/BE)

Applications must be submitted 2 weeks before class commencement, incomplete / late applications will not be accepted
Applicant may apply for Monthly Payment Plan, subject to the following additional conditions:

applicant must tick off "by monthly" payment option on the application form
submit a one-time administrative fee of RM50.00
other fees including application, registration, external exam, deposits and insurance premiums are not part of the MPP and should be paid on or before commencement of class