Great news, Penangites! We will be heading your way for the second stop of our flagship event, Scholar Search. If you missed our previous Scholar Search in Johor Bahru, here's your chance to join us, get matched to the right courses and scholarships, receive free advice on education pathways, and even a bursary from Uni Enrol!
What Is Uni Enrol Scholar Search?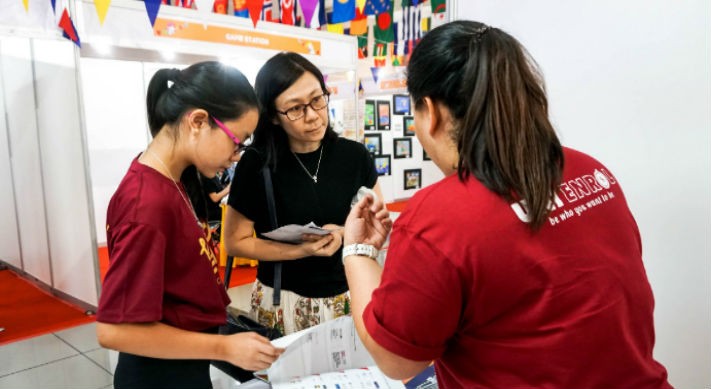 Scholar Search is an event where we will help match students with the best courses and universities to ease your decision making process. You will also get an eligibility check by our experienced counsellors on what scholarships you can secure, and once you have decided on your education path, you can enrol in the university of your choice on the spot.
We understand that planning out a path for the future is daunting for both students and parents.
Our mission is to guide you to make the best decision for your education that fits your preferences and opens up more possibilities for your career prospects. We hope that when you start university, you will be living one of the best years of your life and ultimately, be the person you have always want to be!
What Did You Miss at Scholar Search JB?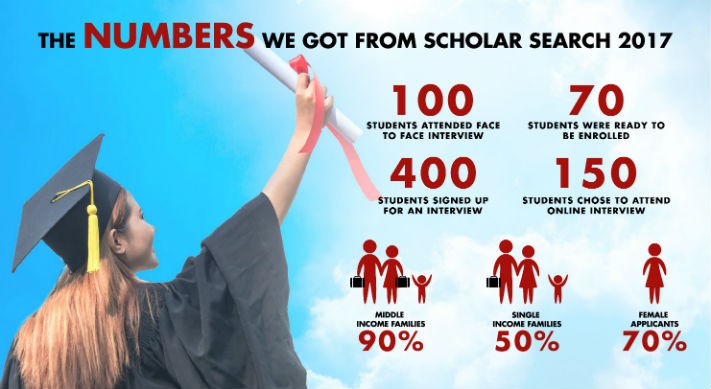 Our first Scholar Search was held at Sutera Mall, Johor Bahru from 15-17 Dec 2017, where we had the privilege of consulting over 250 students face-to-face as well as online.
We were thoroughly impressed and proud of their academic and non-academic achievements ranging from being competitive math scholars, national level sports athletes, martial arts practitioners, members of orchestra, and even having participated in international dance auditions.
Despite this, students and parents had many questions and are generally not aware of common pitfalls in enrolment requirements such as SPM subject prerequisites for many courses especially science and healthcare related (i.e. a minimum of pass in SPM science subjects is typically required to qualify for an intake in Health Science related degree courses) . Our consultation to students included suitable recommendation to alternative courses they can take or more cost effective pathways they can consider should they decide to study locally or in a foreign country such as Australia.
Beyond this, we provided advice on various options available out there that help parents reduce the financial investments required to enrol into higher learning education such as favourable payment schemes, rebates, PTPTN, and bursaries so that students can still opt for their first choice of university.
We are grateful to have received amazing feedback from parents and students throughout our JB visit. We hope to continue serving many more inspiring students in our next Scholar Search in Penang and help guide them into the next chapter of their life.
See You Soon Penang! We're Going to Match You with More than RM3 Million Worth of Scholarships!
Due to the positive response we've received by parents and students who attended the first Scholar Search, we are back again to help even more students.
We will conduct an eligibility check for courses and scholarships for both local and Australian institutions, all in one place. We will also offer free counselling for students who have trouble deciding on their future.
We are estimating approximately 1,000 students to drop by so remember to book a consultation slot with us so you don't miss out!
You can find the details below:
Date: 3rd & 4th March 2018
Venue: Macallum Connoisseurs Coffee
Time: 10am – 8pm
Book a Consultation Slot Now!
Just follow these 3 easy steps:
Fill in your details in our

booking form

to book your slot.

You will receive an email from us confirming your appointment.

Arrive on time for your consultation and we'll talk about your options for the future.
Remember to secure an appointment slot with us today and we'll see you there!
About Uni Enrol
We are a local technology startup with the vision of empowering students in making the best higher education choice easily, through unbiased and transparent online education advisory and scholarship matching platform. We want students like you to be able to make well-informed decisions so that you can be who you want to be in the future.
Find out more about UE and our mission.
(Main image credit: www.penang.ws)