Discussing the future isn't always easy, especially when you're still a student. You find yourself daydreaming of achieving your goals, but find it hard to say what you want. What would your friends think? Is it all right to choose to learn something unconventional, like Fine Arts, instead of Medicine or Law? What if it's against your parents' wishes? Or, if you already know what you want, you may not know how to get there. You're probably bombarded with a lot of information online or from education fairs.
Uni Enrol will be with you for this decision making process at our Scholar Search 2018 event in Penang on March 3rd and 4th. Here are some of the things you can research and learn on www.unienrol.com and what you can expect from our counsellors when you attend an appointment with us:
We provide comprehensive information on courses and universities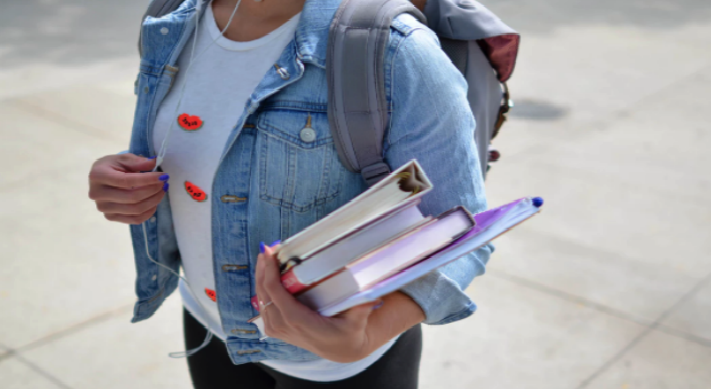 When you talk to us, you can be assured that you will get the most thorough information about your options. Our counsellors' experience are supported by Uni Enrol's website as a foundation to give you the best advice. Our platform has almost 40 private universities and 3,000 courses presented, with more universities going to be introduced to expand your options (Bonus: you'll get instant updates when you sign up with UE!).
Our website is able to make a quick comparison for universities and courses. For example, if you are trying to decide between HELP and Taylor's University to take Law, our Comparison function can be used to give you a full breakdown of information that would help you make your decisions instead of having to go through different tabs. You can see a preview of how it works below, but do give it a try yourself!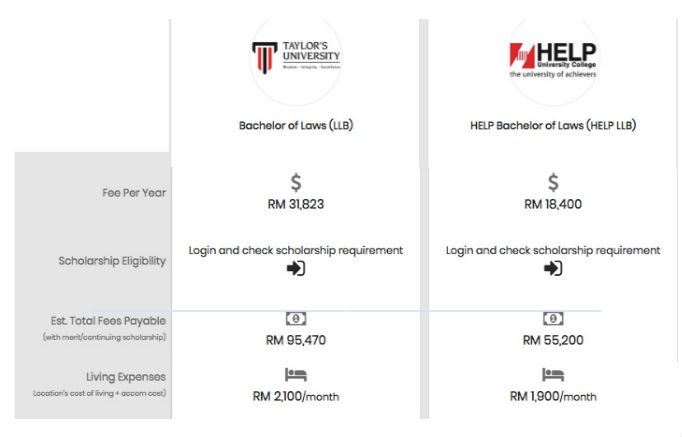 Note: Fee information displayed above may be updated
You can also use UE platform to search for various courses that have extensive list of partnerships between local and foreign universities for students who are seeking to study abroad in countries such as the United Kingdom, Australia and the United States. This is applicable for a variety of courses. For instance, if you are interested in taking Psychology with accreditation from a foreign university as well, our platform is able to tell you that HELP University College offers a twinning programme with the Southern New Hampshire University, US. You can compare different twinning/credit transfer courses to find the right one for you.
Our counsellors are equipped with the experience and access to the wealth of information you need from the Uni Enrol platform to show you all available options in the most comprehensive manner.
We give you visibility on the information you want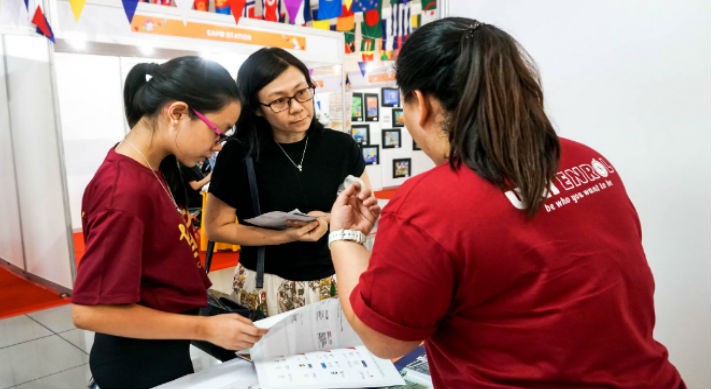 There is an overwhelming amount of information online that students like you may find difficult to navigate through. The sight of multiple tabs open on your Internet browser will probably turn you off from your research! There's the option of visiting the universities you're interested in, but you want an opinion that is neutral. You want a one stop place that can give you full visibility of your options, from available courses, scholarships, bursaries, to payment schemes offered.
To assist you on your choice, when you attend Scholar Search, we will conduct an eligibility check for you to see what courses may suit your preference, as well as match you with scholarships and financial aids. It is easy to be attracted by scholarships sponsored by big companies such as Astro and Khazanah; but did you know that universities have their own? These scholarships may also look at other factors such as talent and leadership.
You can also be assured that we will not provide any biased advice on your concerns. We take your ambitions seriously, and want to present to you all the options available so that you would be able to make the best decision for yourself.
We tailor our recommendations based on your preferences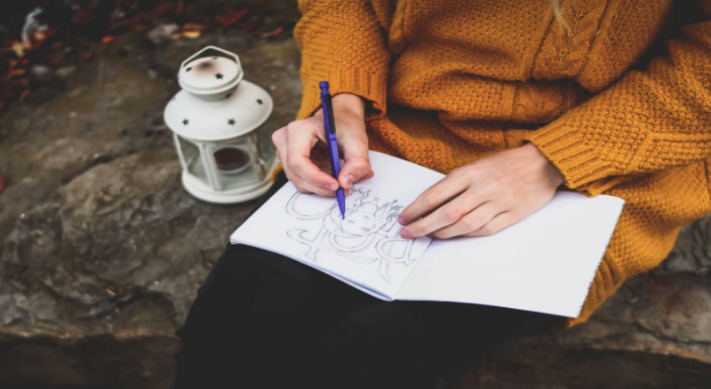 You have a passion in Fine Arts, but your parents have more conventional ideas. This is understandable, as the job market gets more and more competitive each year and they want what's best for your future. They might expect you to take up more 'stable' courses, such as Law or Medicine. It's natural to feel pressured and begin to doubt yourself.
Our aim is to make you, as a student, empowered and confident with your decisions. By attending Scholar Search, you will be presented with information that is tailored to your preferences; not only in the courses you're interested in, but also the location of where you will be studying, and your family's financial status.
We want to present to you feasible, realistic choices that will strike a balance between what you desire, and what your parents plan to invest in your education. They will get to be a part of the decision making process and we would be able to create a healthy environment for you to discuss.
We have experienced counsellors ready to help students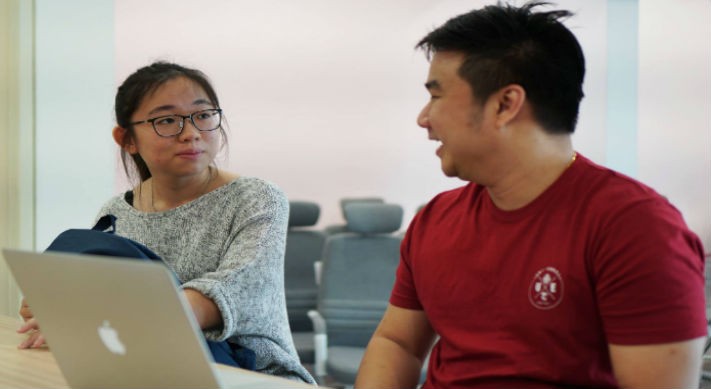 Our counsellors are committed and are always ready to guide you towards the most suitable education and career pathway. They have had experience placing thousands of students under their care, and have helped these students deal with different problems, ranging from excellent students but not knowing what course to take, to those who find themselves stuck in a course they aren't interested in.
Before coming to Scholar Search, here's an advice to students from our counsellors: Be proactive and do a lot of research. You can reach out to our counsellors even before the event by contacting us, and we would reply as soon as possible. You can also explore UE website for other course or university options you've never even thought of.
Another thing you can do is to take a basic personality test, such as 16Personalities. Discover what are your strengths and weaknesses so that when you come talk to us on our Scholar Search event, our counsellors can start evaluating right away which courses and universities suit your personality.
On the day when students and parents attend Scholar Search, our counsellors highly encourage both parents and students to ask a lot of questions so that they will get the information they need to make the right decisions. It is important for them to take advantage of the fact that they are talking to a neutral party who will give them the best options without any biased opinions for universities.
Book a Consultation Slot Now!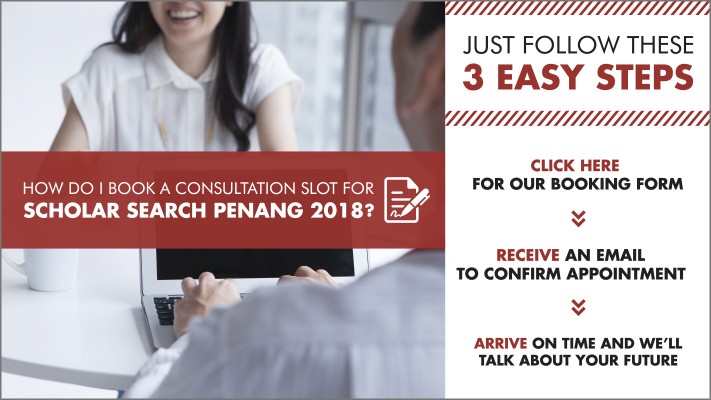 Remember to secure an appointment slot with us today and we'll see you there!
About Uni Enrol
We are a local technology start up with the vision of empowering students in making the best higher education choice easily, through unbiased and transparent online education advisory and scholarship matching platform. We want students like you to be able to make well-informed decisions so that you can be who you want to be in the future.