Uni Enrol is coming to Penang this 3rd and 4th March to give you valuable insights into what courses and universities are right for you and what scholarships you are eligible for!
For those who have registered with us, we thank you and look forward to meeting you! We believe many of you will have burning questions you'd like to ask before coming to the event. Since most students and parents are especially curious about what courses and scholarships are out there, here are some basic information so that you can get a head start on what you can talk to us about during your appointment.
1. Q: Who is Uni Enrol?
A: Uni Enrol is a local technology company that aims to empower students to make the best decisions for their education pathway and we help students to enrol into colleges and universities fully online through www.unienrol.com. The Uni Enrol website has all the information students need to learn about all available courses in Malaysia and see what they are eligible for and subsequently match them with suitable opportunities such as scholarships.
2. Q: What is the purpose of Scholar Search?
A: Scholar Search was organised to get to know you and help match you with university courses aligned with your interest and secure scholarships that you are eligible for. When you book an appointment with us, our counsellors will discuss with you about your study options based on our recommendation and offer advice on how you can make the most out of your education pathway. With our partners and sponsors we hope to also help students in need of financial support to pursue their studies.
3. Q: What to expect and what to do during the Scholar Search Penang event?
A: Our counsellors will, according to your preferences, curate for you a list of recommended university courses and scholarships available to you based on your results and other considerations. We will also be there to answer any further questions you may have and help you secure your enrolment and scholarships into the university best suited for you. If you register through UE, you will also be entitled to a RM300 bursary.
4. Q: Which universities do Uni Enrol represent?
A: We represent most private universities in Malaysia, such as Taylor's University and INTI International University and Colleges.
5. Q: What are the types of scholarships available?
A: Merit scholarships, talent and leadership scholarships, sports scholarships, and community scholarships, to name a few. Most scholarships are typically offered by universities, corporates, education foundations and social organisations. At UE, we help match you with university scholarships and also show you non-university scholarships you can consider.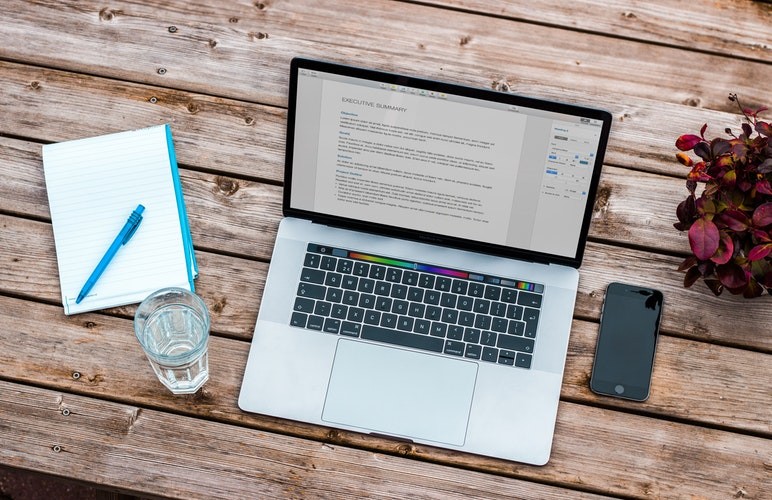 6. Q: How much does a scholarship cover?
A: It depends on your academic result, participation in extra co-curricular activities and family background. Some scholarships offer up to 100% coverage on tuition fees while some offer 75% scholarship for 9A's students.
7. Q: Can I get a scholarship even though my results are not good?
A: Most scholarships require good academic results. However, some scholarships may prioritise talent and sports over academic excellence.
8. Q: Can I apply for a scholarship even if I don't have my actual results?
A: Yes, you can use your SPM trial examination results to apply.
9. Q: Are there any terms and conditions after getting a scholarship?
A: Yes. Most merit scholarships require students to maintain good results every semester while talent scholarships may require recipients to partake in certain university-related activities.
10. Q: Do I have to pay back my scholarship after applying for one?
A: No, you don't have to. But bear in mind that you will not be eligible for another scholarship in your subsequent semesters. You also do not need to repay after graduation but some corporate scholarships may require you be bonded for a certain period with the company.
11. Q: Can I visit a university recommended by Uni Enrol?
A: Yes, you can. Just let us know the date and time you want to visit. We will arrange a meeting with a university representative who will talk to you about the programme and take you on a campus tour.
12. Q: Which university is good for the course that I have chosen?
A: Our education counsellors would be able to advise you on universities to apply to. You can also log onto our portal at www.unienrol.com to research on universities and the programmes they offer.
13. Q: When is the intake for courses?
A: The most common intake for Foundation courses is in January/March/July, and Diploma and Degree courses in March/April, August/September. The exact dates vary for different universities.
14. Q: How do I book a consultation slot for Scholar Search Penang 2018?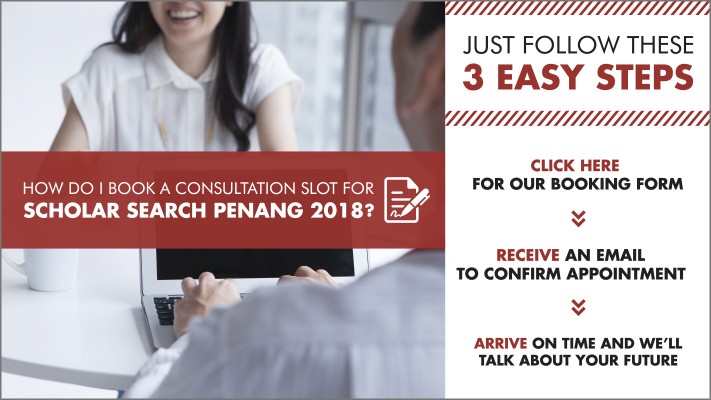 Remember to secure an appointment slot with us today and we'll see you there!
Want more details on the counselling that UE provide? Check out our article here
(Main image credit: www.huffingtonpost.com)