Do you often care for those around you when they are sick?
Can you keep track of a person's health history and explain technical jargon in simple terms to others?
If you say yes to any of the above, then come see what it's like to have a career in nursing!
Uni Enrol is a platform to springboard students to their higher education dreams!
We've got scholarships and special deals so contact our counsellors if you don't want to miss out!
Types of Jobs in Nursing
You may think that the career of a nurse is limited. But that is far from reality!
Nursing is a versatile career that allows you to choose your specialisation, climb up the ranks and even explore complementary fields!
Here are some of the opportunities you can expect throughout your nursing career:
Staff Nurses: The Friendly Faces a Patient Sees Every Day
Minimum requirement: Diploma/Degree in Nursing plus Registered Nurse status
A Registered Nurse begins their career as a Staff Nurse after their graduation.
They are the ones who manage patients' care and subsequent recovery, oftentimes administering medication and monitoring their patients' condition.
Staff Nurses also educate the patient and their family about what to do at home after they leave the hospital.

The Nursing Supervisors Keep the Wards Running
Minimum years of experience: 3 years as Staff Nurse
Minimum qualifications: Degree in Nursing
Nursing Supervisors are to a hospital what a community manager is to a branding department. They both oversee and manage the patients and staff within their department.
They are the ones who develop the staffing schedules, handle the more critical patients, and also guide the junior nurses under their supervision.

The Leader With a Bird's Eye View
Minimum years of experience: 3+ years as Nursing Supervisor and 10 in total
Recommended qualifications: Master in Nursing
A Chief Matron is essentially a platoon leader. They make sure that the hospital is clean, comfortable and welcoming.
Their duty also includes overseeing Nursing Supervisors and working with the Medical Director to improve the quality of care at the facility.

Full Scholarship Available
Sunway Medical Centre offers full scholarship for Diploma and Degree in Nursing. The scholarship fully covers tuition fees, living allowance, and accommodation!
To check if you qualify for the scholarship, click here to get in touch with our counsellors.
But what if I want to explore other opportunities within nursing?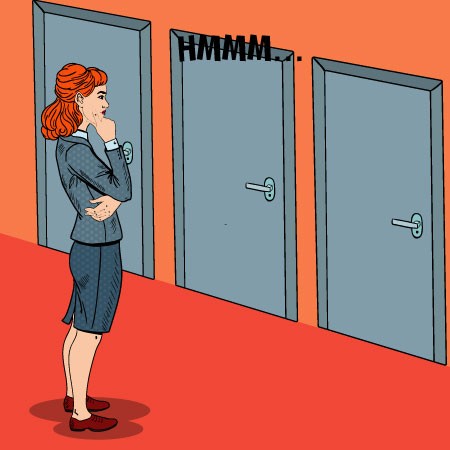 Alternative Options in the Nursing Field
If you want to be in the nursing field but don't want to work in a hospital, there are multiple options for you to choose too. Check out some of the alternatives:
Nurse Educator
Minimum years of working experience: 2 to 4 years
Recommended qualification: Master in Nursing with accredited teaching qualification and teaching experience
A nurse educator is responsible to teach the group of aspiring nurses at higher education institutions. That means, you'll be shaping the next generation of nurses. How cool is that?
You'll need these skills for this position:
- Pays attention to details so you can better evaluate your students
- Communicates well especially when explaining complex terms to students
- Good organising skills since you'll need to juggle between your teaching duties and staying up to date on the latest changes in the field.
- Analytical thinking to provide objective opinion to students on their performance.

Clinical Product Specialist
Minimum years of working experience: 2 to 5 years
Recommended qualification: Degree in Biomedical, Health/Life Sciences or Master in Nursing
A clinical product specialist is more than a salesperson. To put it simply, your time will be split between the office and being on the road for "sales, demo and training" of medical devices and related items.
You'll need these skills for this position:
- Excellent communication skills to clearly describe and demonstrate the range of products
- Can manage your time well as you will need to juggle between your clients and other tasks
- Comfortable to speak in front of a crowd and answer complex questions
- Know how to organise so that you have up to date information at your fingertips.

Nursing Informatics Specialist
Minimum years of working experience: 2 to 5 years
Recommended qualification: Degree in Healthcare or Quality Management, or Master in Nursing
If you have an affinity for data as well, then this could be your cup of tea. This position combines your technology and nursing skills to deliver the best possible patient care through tools and procedures.
Some of the skills you'll need for this position:
- Clinical expertise so that you'll have a strong understanding of the tools and procedures.
- Communication skills to clearly explain the functions and usage of the tools and procedures for patient care.
- Strong information retention so that you are able to help others solve related problems
- Analytical thinking to digest all the data related to a patient and come up with purposeful review of their care.
Contact our counsellors to find out how you can begin your path to a career in nursing and get a full scholarship in the process!