Confused on how to get into university?
Here's our guide to navigating your way into university!
It explains what you can do with your grades post-SPM and the different courses you can study to reach university.
It also teaches you how to save on your higher education.
Send us your results. We match you with exclusive bursaries and scholarships for pre-university and diploma courses.
How Do Grades Affect My Options in Uni?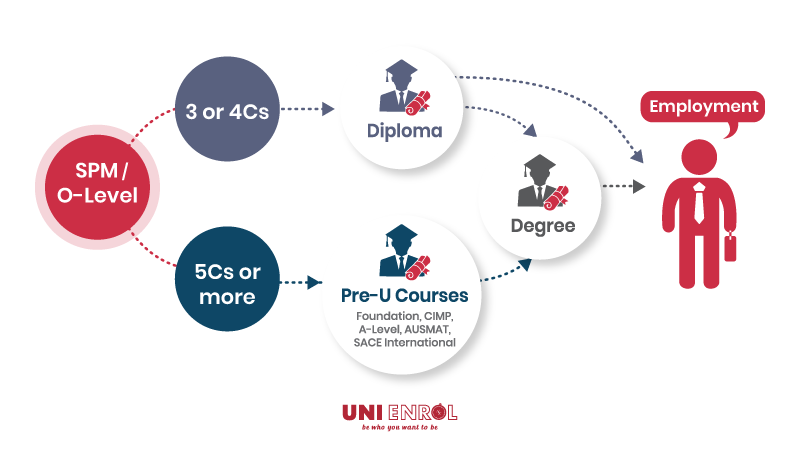 The initial stage of entering university is dependent on your SPM grades. Your options after SPM fall into either one of these two categories.
Students who score 5Cs or better in SPM can study pre-university courses to pursue a degree.
Examples of these pre-university courses are Foundation programmes or International Pre-University programmes such as SACE International, AUSMAT and A-level.
Students with 3 to 4Cs qualify only for diploma courses.
They can begin working after completing a diploma or they can pursue a degree which will require additional cost and time.
What Can I Do With 5Cs Or More
Foundation programmes focus on subjects relevant to a degree. For example, students can take Foundation in Science if they want to pursue a food science degree in the future.
International Pre-University students have the flexibility to explore their interests by studying subjects from different fields.
However, they must still choose subjects which are relevant to their future degree.
For example, physics and maths are required subjects for engineering students.
Most Foundation students complete their degree at the same university locally.
While International Pre-University programmes provide opportunities to study abroad at top universities such as The University of Queensland.
Did You Know?
Pre-university, diploma and degree are different levels of qualifications.
Degree graduates are paid more than diploma graduates because they have a higher qualification (and some instances professional certification).
Pre-university qualifications can only be used to enrol into a degree course. Pre-university students must complete a degree to qualify for employment.
What Can I Do With 3 or 4Cs
Diplomas are 2-year courses that concentrate on developing technical skills and practical knowledge.
Diploma students can start working earlier than degree students.
This gives them an opportunity to get more work experience compared with degree students.
Students can enter the 2nd year of a degree course if their diploma is in a related field.
How To Save on Higher Education?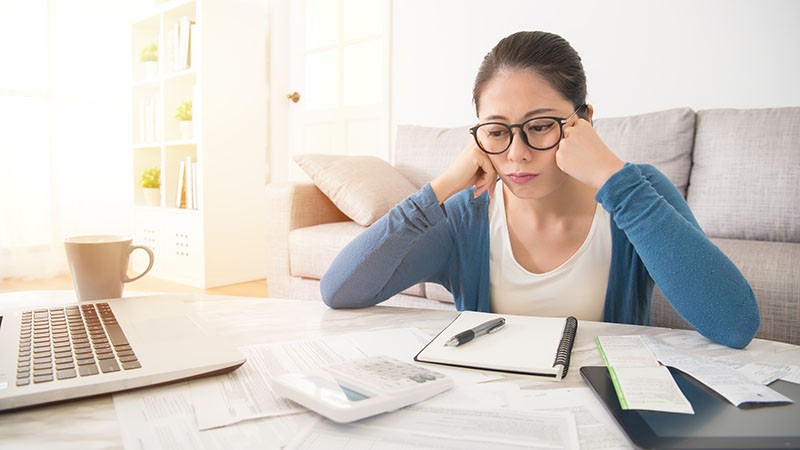 If you're concerned about how much university will cost, here are ways to reduce the overall cost of your higher education.
You can compare the prices of studying at different universities to find courses that are within your budget.
For example, an A-level course at Taylor's University costs RM47,300 compared with the same course at Brickfields Asia College for RM32,800.
You can also use your grades to save on tuition fees. Some scholarships accept applications with 5 to 6As in SPM for pre-university, diploma and degree courses.
Use our Pathway Match tool to match with courses from over 60 universities! You can also check scholarships that you're eligible for to save on your pre-university, diploma or degree course.